AIRTM — Revamping one of the hottest fintechs in LATAM
The Challenge
Airtm is a dollar e-wallet startup connected to every value network, making it easy to move funds from places like PayPal, Payoneer or Amazon Gift Cards; to a local bank account. Airtm also allows users to send and receive USD and combat hyperinflation by exchanging local currency for dollars. Following their commitment to bring quality financial services to all developing countries, we set out to audit their UI/UX and make concept designs to improve their platform's performance. I also helped them create marketing collateral for a campaign to promote their new virtual debit cards.
Services
Strategy
Messaging
Branding & Identity
UI/UX
Web Design & Development
Illustration
Motion Graphics
Marketing
Video Production
The Approach
Starting with research and user acceptance testing, we documented areas of opportunity for the app. We divided these into five clearly defined objectives:
Implement a design system with clear hierarchies.
Offer a streamlined side navigation menu.
Add functionality to the top bar.
Develop accessibility features.
Inject delight and personality to the platform.
By following the principles of information architecture, we set out to propose a system that would dictate how to best represent primary and secondary actions visually and streamline the user's experience.
The Outcome
After analyzing the user journey map we decided to remove what we deemed as secondary actions from the menu and placed them inside drop-downs on the top bar. We also added the new debit card feature and improved the visual feedback of the user's current position. For the top bar, we created a new layout which allowed us to display the same amount of vital information, while making room for additional important features such as quick-actions and search.
Finally, two videos were created, an internal one to communicate the benefits of the new design, and an external one to promote the launch of the new virtual debit card.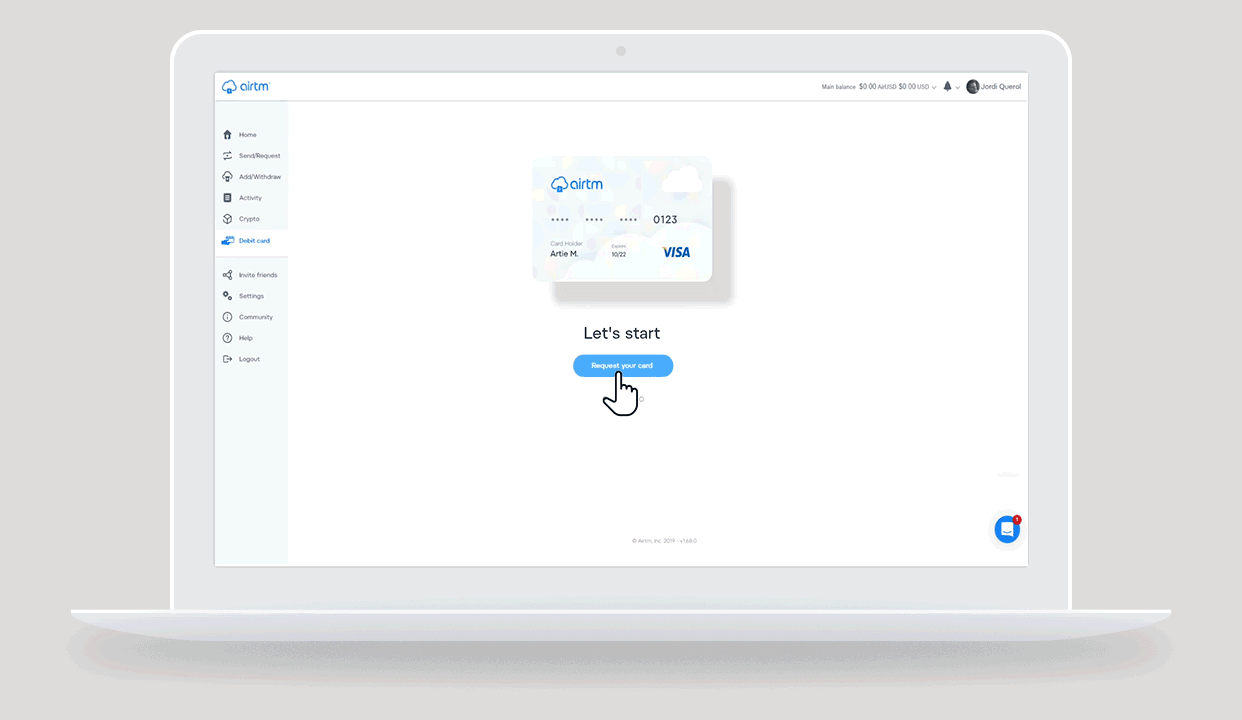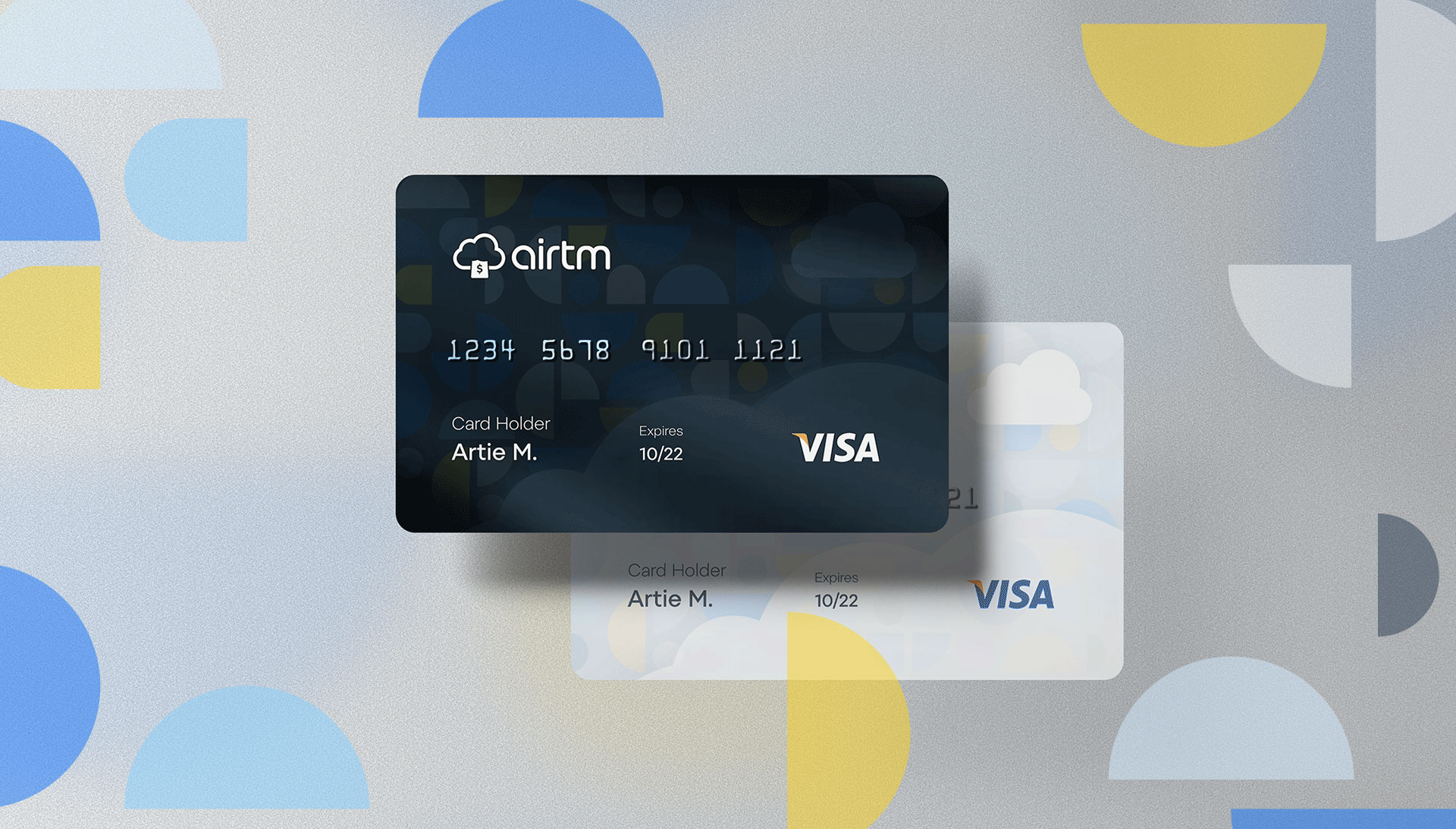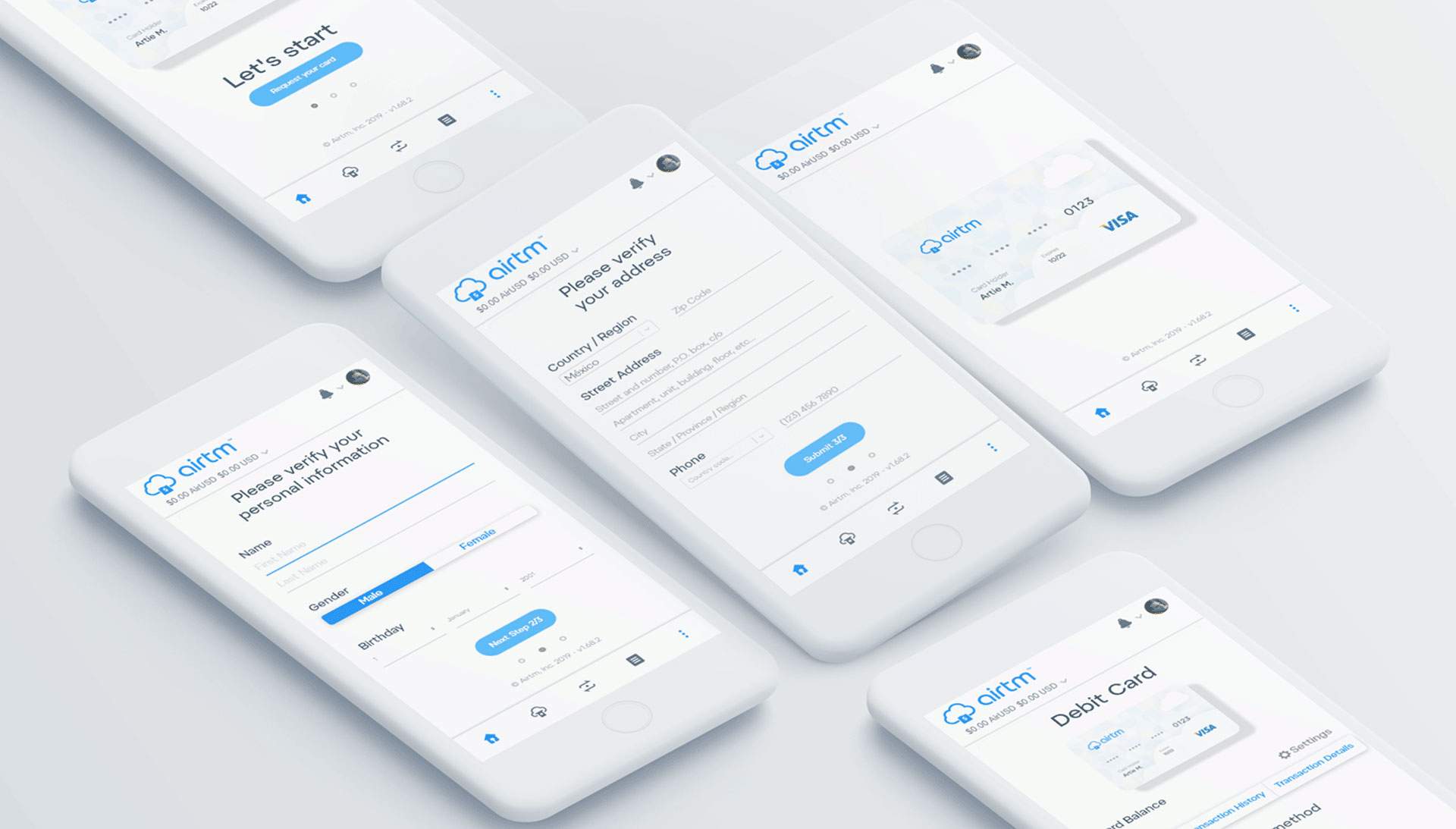 Let's Team Up
Let's join our efforts and grow your business to the next level. Thousands of people are already looking for what you have to offer, give them the best chance to find you and connect with your brand.