First, a little bit about me…
My first influences came from my father who was an architect, and my sister who taught me oil painting. 
I started my career working in an architect firm where I designed print adverts and brand identities for new construction projects. I would later go on to work as a creative director for agencies such as Foodlosofia and Publishing Resources Inc before moving on to work for myself.
Professionally I combine my ten years of professional design experience with my deep curiosity and affinity for listening attentively.
In my downtime, I'm passionate about illustration, photography, game design; and cold brew coffee.
HERE'S MY STEP-BY-STEP CREATIVE PROCESS
From the moment you hire me, everything is straightforward. Before we even begin, we'll discuss the best way to keep you informed about the work in progress and current status of your project.
Options include setting up a shared Trello board and/or Google Drive folder, so you can always check the progress that is being done on your project in real time. We can also discuss a schedule for email updates or calls. Whichever is easier for you.
Once we're setup and ready to go, we'll follow 4 simple steps to get the job done—any of which can be repeated as many times as the project requires it.
Discovery phase & sketching
We start by having a conversation about your business and what it needs.
Once we have a clear direction, I'll look for insights through brainstorming and mind-mapping. After coming up with a sizable pool of ideas, I'll grab pencil and paper and start sketching them to find the right one.
Putting together digital prototypes
After fleshing out the first few concepts, I will start narrowing down the results until I get to what I believe to be the absolute best one for your business.
Once I have selected this initial proposal, I'll work on it further to put together a digital prototype to be sent to you. Here's where I'll gather your feedback for the next steps.
Revisions & addressing feedback
Depending on your input, we will either move forward with the prototype or head back to the drawing board.
If you're not completely satisfied with the proposal, I'll go back and explore some of the other avenues that came up during the sketching phase and  keep experimenting with fresh new ideas.
Otherwise, we can move on to make the necessary adjustments so that the final product matches your expectations. We'll go as many rounds as needed.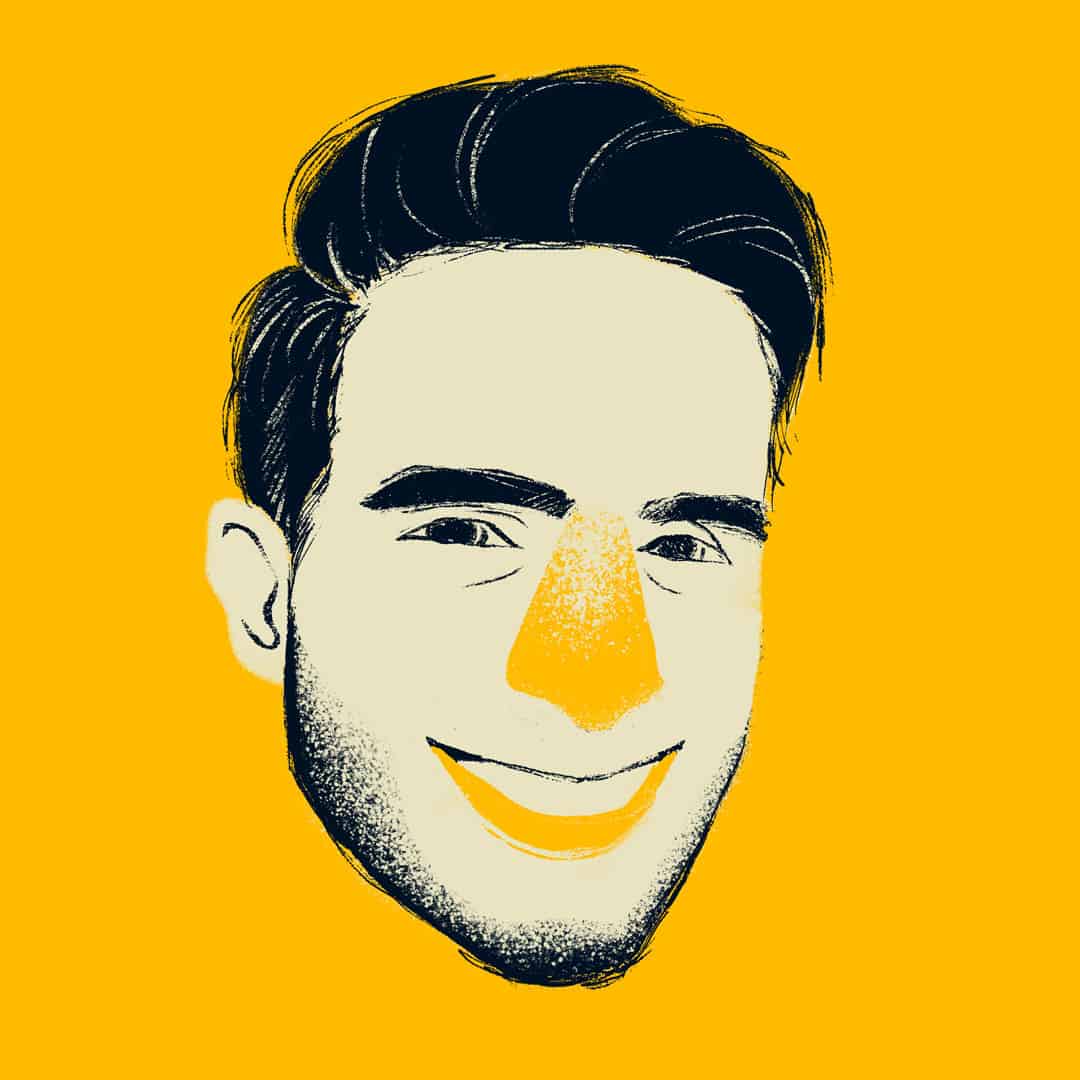 Bordering on "uncanny valley".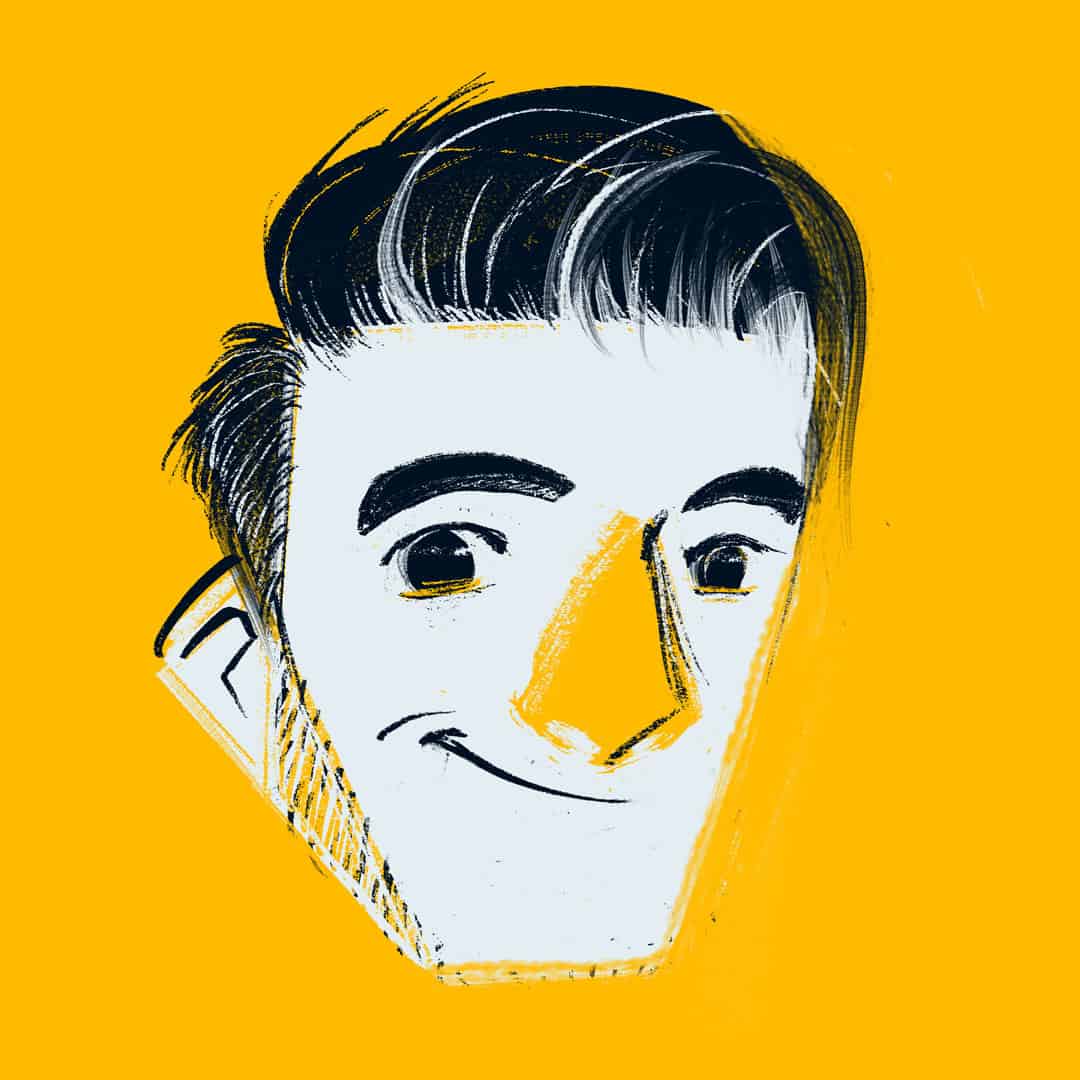 Just a tad too "cartoony".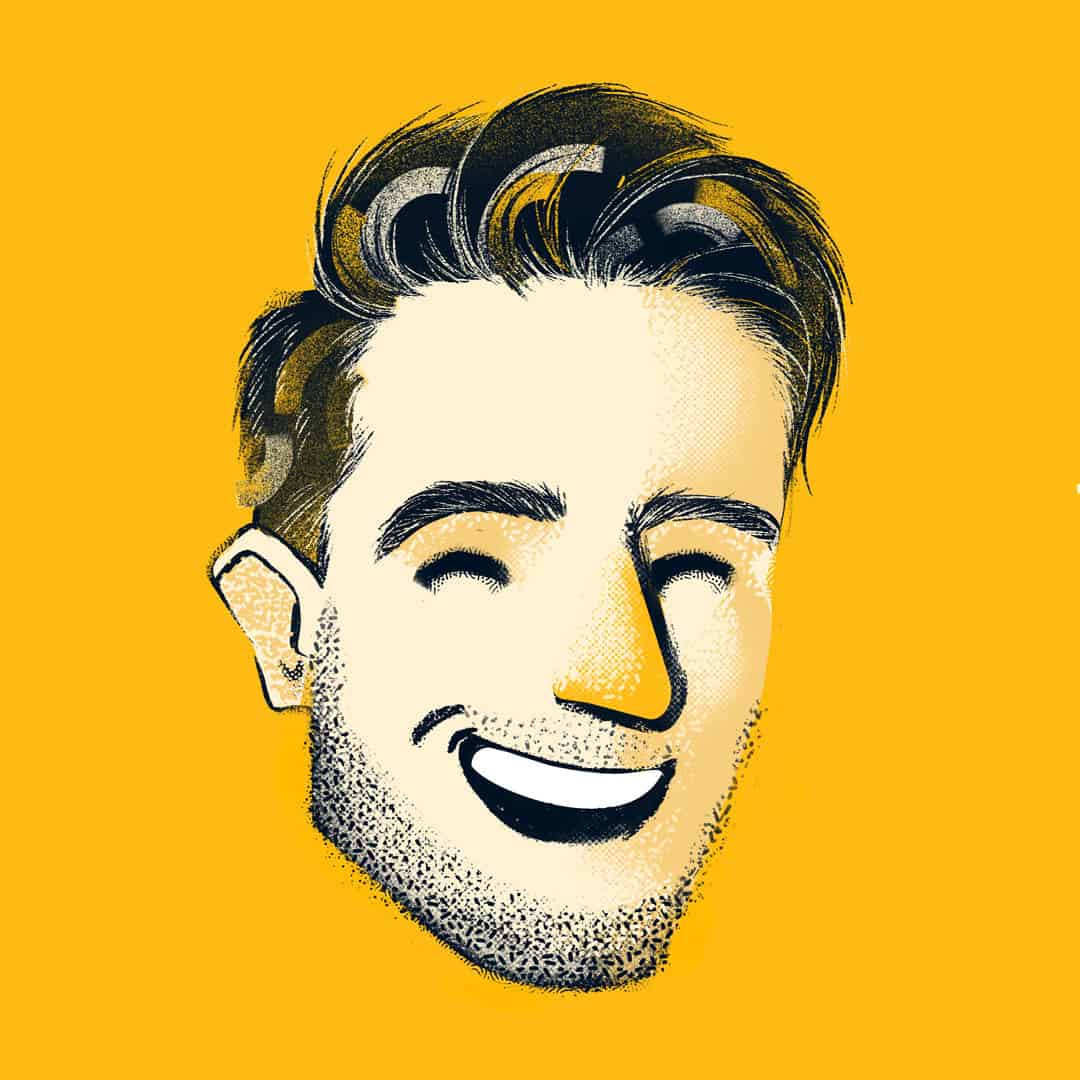 Close, but it's too detailed.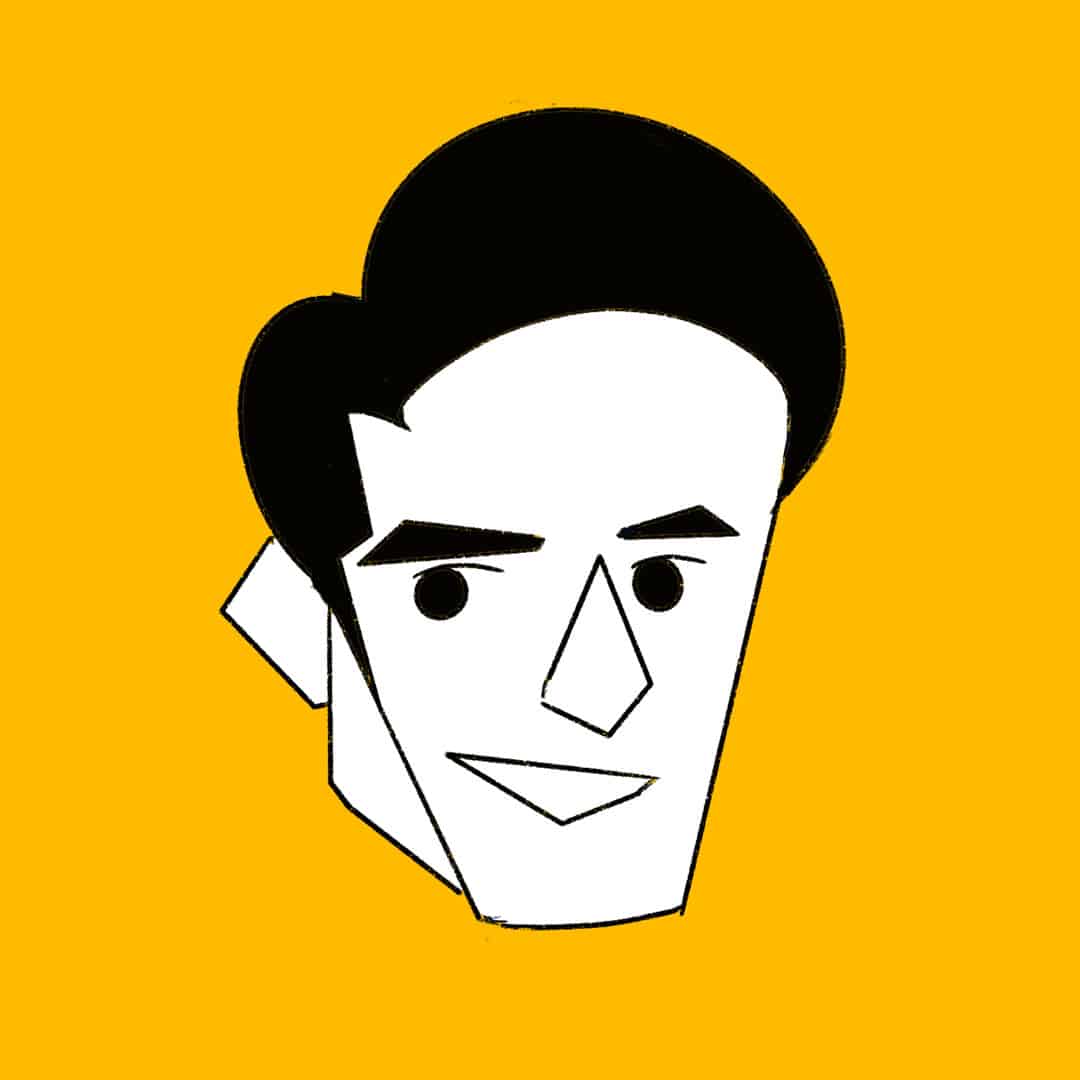 Can't unsee Conan O'Brien.
Finishing touches & delivery
Even though I can guide you through the entire process; I'll never force us to commit to anything you're not entirely—100%—happy with. Whether you wish to completely delegate the job or work closely with me, that's your choice.
I believe that, no matter how experienced I am in what I do; you're the one who's been working on your business since day one, so you should always have the last say.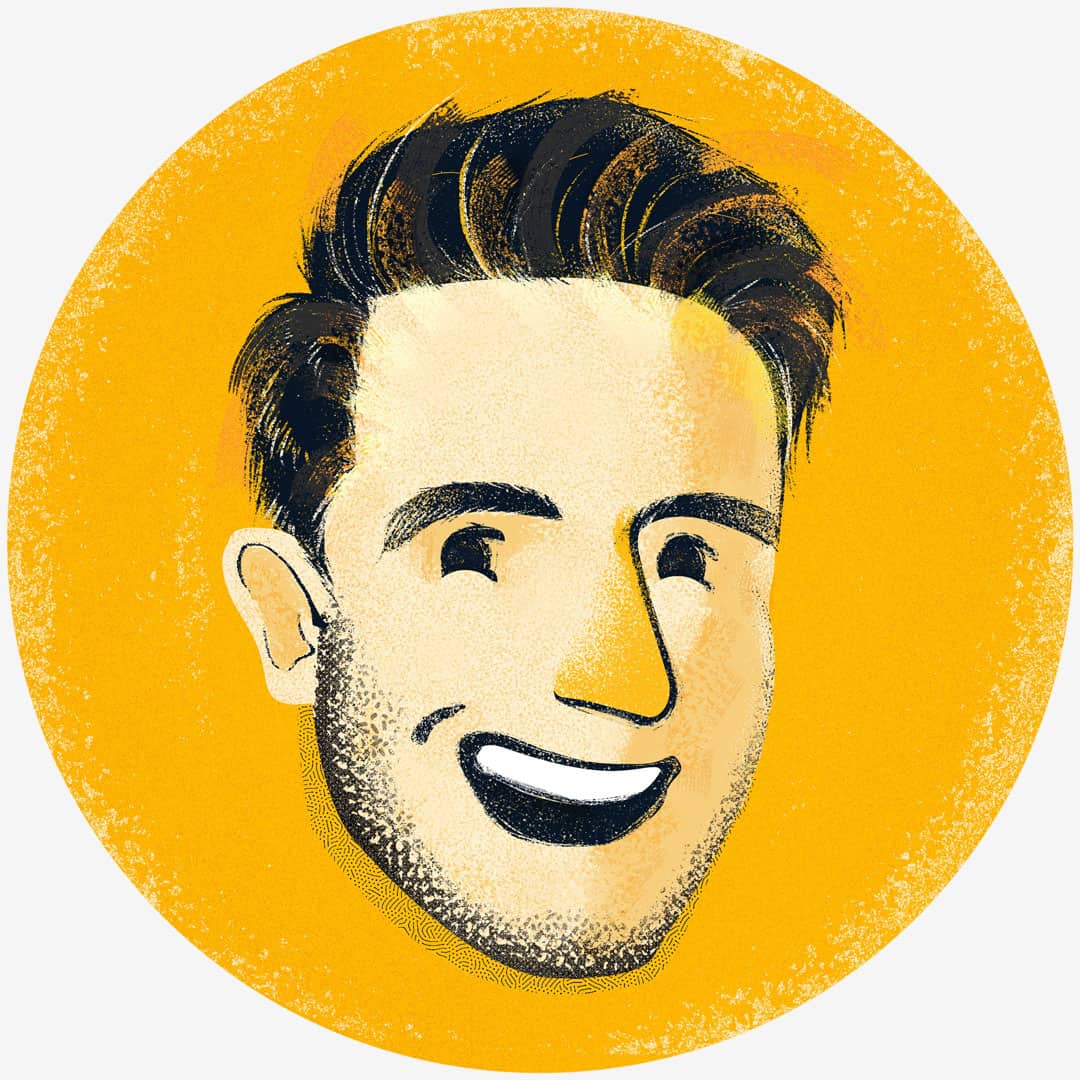 Good level of abstraction.
Everything sounds good?
Then let's work together 👍