The Bright App — From zero to 3,000 shiny new users and growing
The Challenge
Nothing quite compares to taking the marketing reins for a novel startup. My client, The Bright App, hit the market with a groundbreaking smartphone app to serve both personal trainers and their clients, at a time when gyms were closing, trainers were finding themselves out of work, and their clients were no longer able to get personalized training like they were prior to the pandemic. Though the timing for launch couldn't have come at a more perfect time, startup marketing still comes with unique challenges—no past data for benchmarking, no prior testing, no defined audience personas—but with the challenges also comes the unique opportunity to create a truly powerful brand and to establish a strong foundation for future marketing efforts.
Services
Research & Planning
Target Audience & Users
Messaging
Motion Graphics
Google & Facebook Ads
Video Production
The Approach
The first step, as with any project, was to develop a strong understanding of the product and the key benefits for each side of the market that it serves—the first being the trainer side and secondly, the client side.
Starting from square one meant that we needed a solid testing plan to provide us with a good jumping off point, but flexible enough to allow us to pivot quickly to adapt to rapidly changing societal dynamics during the pandemic.
The Outcome
After a tremendous amount of different campaigns, hundreds of ad/copy variations, and test after test, we finally found the proverbial "sweet spot" with Google Ads to locate trainers looking for work opportunities, and Facebook to segment, target, and generate interest among potential clients by crafting ads, copy, and audiences based on specific fitness/physical activity.
After a short time, we helped The Bright App start to expand their presence beyond just the United States, with plans to continue international expansion with each passing month.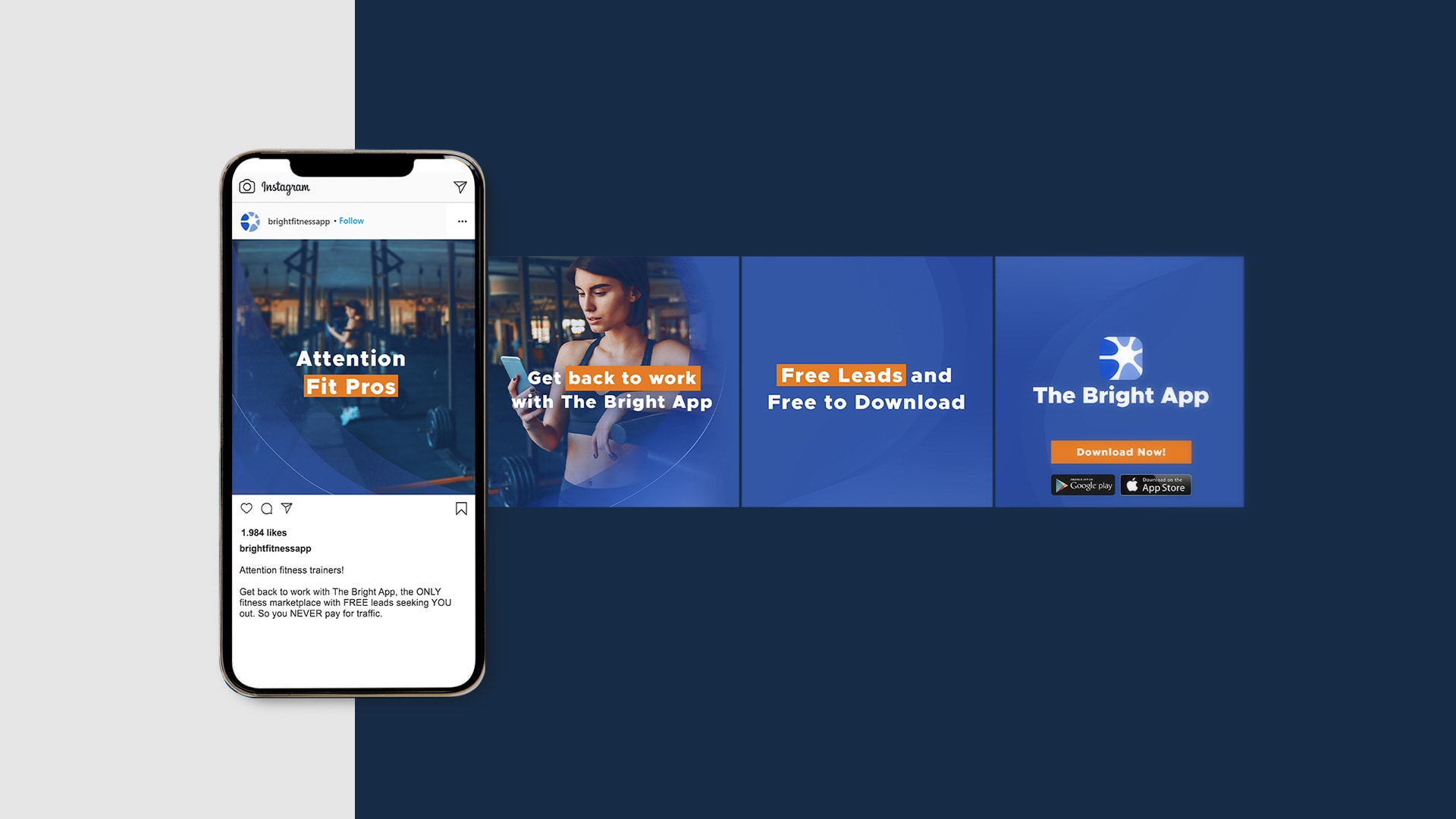 Let's Team Up
Let's join our efforts and grow your business to the next level. Thousands of people are already looking for what you have to offer, give them the best chance to find you and connect with your brand.